Casilda is the nearest port to the town of Trinidad, this is a lovely historic city, one of the oldest in the New World founded in 1514 and is one of UNESCO's World Heritage sites. Well worth a visit and I spent a couple of days wandering around its cobbled streets.

On then to Cienfeugos about 35 miles down the coast. Here there is a fairly narrow entrance to a big enclosed bay and you anchor off the marina. A walk down the Malecon takes you into the busy city. There are some fine old colonial buildings and a nice plaza and I soon discovered my favorite bar where you could sit outside in the shade under a colonnade, drink beer and watch the world go by.

One day I took the bike and headed out into the country past vast orchards of mangos then just wild country side. After about 16 miles I ended up at Playa Blanca, a nice little beach so swam before heading back. Saw a real vaquero, complete with leather chaps and lariat as well as lots of horse drawn traps and of course old american cars.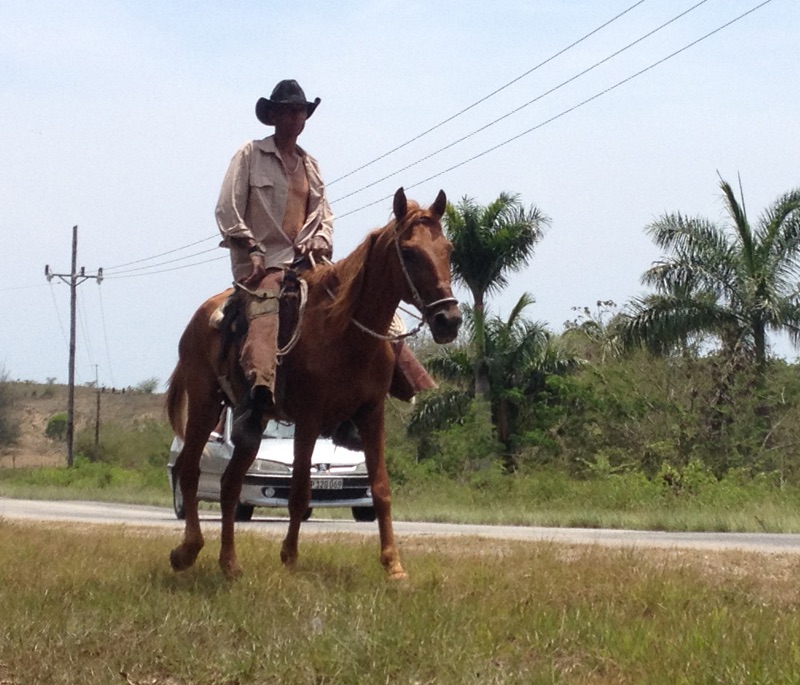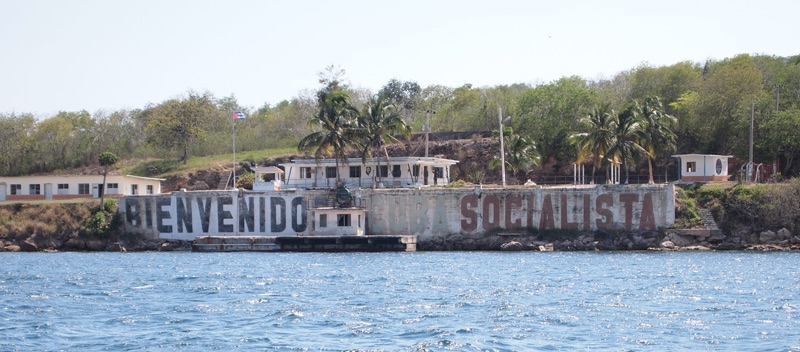 All too soon my time was up , my Cuban visa had run out so although I could have renewed it, time to leave and move on. next stop the Cayman Islands