Back in Whangarei, Wendy and I  did some nice walks in the Whangarei Heads area. We walked to Smugglers cove and Bream Head and also over Mt Aubrey with its dramatic pinnacles.
We paid a visit to Tutukaka and the marvellous coastline there walking  from  Matua bay to  the glorious Whale bay taking in a glorious  swim here.
Closer to Whangarie we walked along the Matea river to visit Whangarei falls with a swim in the pool here and a walk along the tree walk of AH Reed memorial park with its large Kauri trees.
All too soon Wendy's time in New Zealand was up and I was left once again to my own devices.
The Pasifika Fusion festival provided diversion for a day with lots of dancers from the Pacific islands.
I walked the Hatea loop several times, shopped at the growers market for fresh fruit and veg, drunk Flat whites in town but also  more energetically cycled the cycle track along the estuary and through the mangroves to the jetty at Onerahi.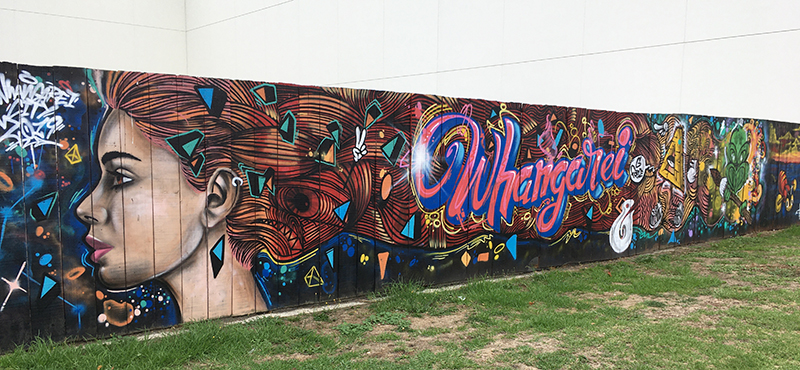 Another day I walked up to the Abbey caves, an area of caves and eroded limestone boulders which was interesting to explore.